PETROCAD VISUALISATION
Would You Like To Differentiate Your Brand From Competitors?
Interactive 3D Visualisation & Modelling Experts
Differentiate your brand with real-world 3D mathematical models that showcase your equipment & well designs. Our interactive 3D demos lead to increased conversion rates while decreasing customer acquisition costs. Submit your project brief today or call us now on +44 845 544 3715.
3

D Visualisation Services
---
We are industry experts in the domain of sub-surface well modelling and interactive 3D visualisation. Our services allow your business to incorporate accurate high-fidelity 3D models directly into your website. Interactive 3D visualisation helps companies better communicate designs and engage with customers to boost sales.
Our Services Include
---
Modelling Services
We provide equipment, sub-assembly and complete well system modelling services. Simply provide our team with a selection of photos or schematics of what you require modelled and we will do the rest.
We create models to your exacting specification, obfuscating sensitive "intellectual property" characteristics when necessary. Created models can optionally be fully parametric, allowing the dimensions to be manipulated in real time. 3D Models can include animations to better illustrate how equipment operates and is deployed within the well.
Created models can be visualised using our web-based viewer and can also be utilised by CAE tools to conduct engineering simulations.

* Try me, fully interactive model!
Visualisation Services
PetroCAD provides a next generation web-based 3D viewer, capable of visualising equipment, sub-assemblies and complete well systems.
Our 3D viewer is super optimised to deliver content efficiently over the internet. For the first time, high-fidelity 3D models can be easily incorporated into websites to provide a truly engaging end user experience2.
Users can interact with the equipment and the near well bore environment using a variety of tools. These tools include; cross sectioning, toggling on/off geological layers, zooming, panning and rotating.

Why Choose
PetroCAD 3D Visualisation?
We deliver high-fidelity interactive 3D visualisation to enhance team engagements.
Our team has a proven track record of providing innovative 3D CAD modelling and visualisation solutions to the O&G industry. Our skilled modelling and visualisation team work with you to capture your requirements and turn them into a fully interactive 3D model.
We have a highly skilled team with significant experience and understanding of O&G equipment and well systems they are installed. We can advise on how to best represent your products (and services) to you customers utilising 3D visualisation, animation and interactions. Our services help enhance team communication and customer engagement.
Visualisation Service Process
---
The process of capturing your visualisation requirements and turning them into reality is both quick and easy.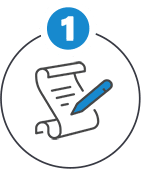 Define project brief
(photos or schematics)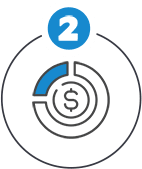 Cost & timeframe estimation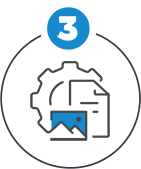 First draft of model creation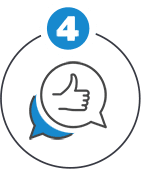 Client feedback and revision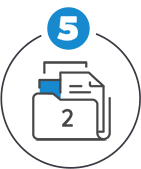 Second draft of model creation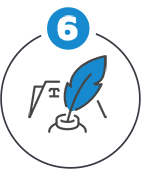 Final tweaks and sign-off