Disrupting technology in the oil and gas sector is hard to come by. It can be described as the most "legacy" of all legacy industries, and one that has been slow to change and innovate. This has led to an innovation race over the last decade that has seen the emergence of new equipment and technology being brought to market. The winners have been those organisations that can demonstrate clear cost savings and efficiently to operators and service companies. Trending currently is the search for a cloud based well engineering platform, that can be used by the entire industry as a place to collaborate, innovate and drive digitalisation across the well engineering lifecycle. If such a solution can be found, that is accessible (and affordable) then not only will the company bringing this to market be a success story, but it will play a key role in the evolution of the oil and gas industry.
Needs Must for an Industry in Transition
With the current narrative, it is anyone's guess how much longer the worlds energy mix will be dominated by fossil fuels. What is certain however is that it can be counted in decades rather than years, and during this period the pace of digital change will rapid. A fully cloud based well engineering platform is now a must for the upstream sector rather than a luxury, and this must include applications form well design, construction and through to decommissioning. There are currently 10s of thousands of wells at the end of their productive life, and fit for purpose 3D visualisation tools have the ability increase the speed and efficiency of these wells are decommissioned. The PetroCAD solution will incorporate this full suite of applications.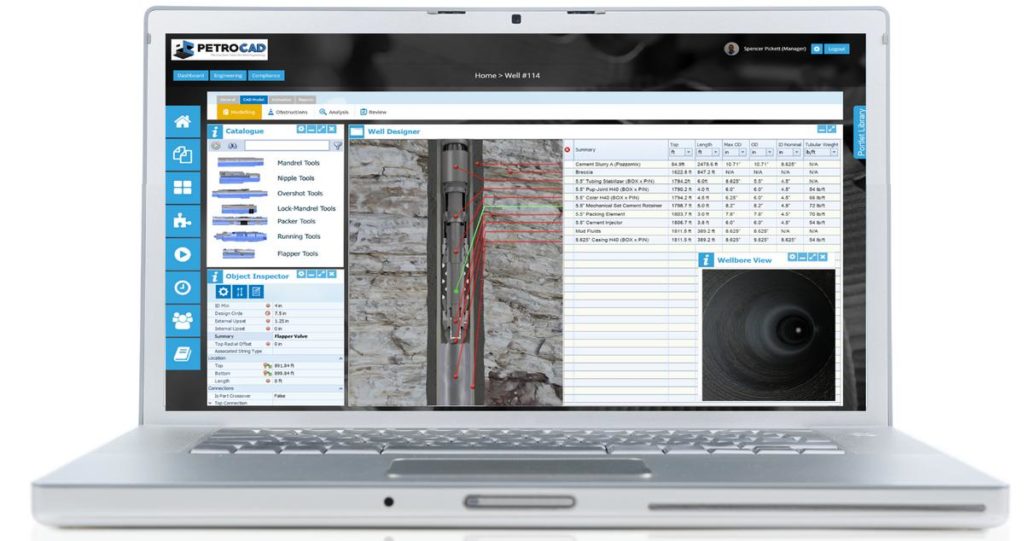 Applications for the Energy Transition, and Beyond
Visualising the subsurface has many advantages and applications, and companies involved in this sector should be looking towards other markets and revenue sources for longevity. The PetroCAD platform will have applications for geothermal, mining, water drilling – to name a few – and our clear visions for a net zero will ensure that our technology thrives.